Today I share a card for Halloween with you
and a tutorial about how I made the background.
So lets start with a piece of white cardstock
a pot-it note and a circle die or circle punch.
Cut a circle into the post it note and
lay this on top of the white card.
Color the circle with yellow ink and a blending tool.
Take the post it note of the card stock and now
use the punched out circle on top of the
yellow colored moon.
Change the inkpad to an orange color.
Color with the orange and a blending tool around the moon.
Use the orange for 3/4 of the card and finish off
with an earthly color.
Now use the tree stamp from
I finished off the card with the cat cut with a die
Also I added a pumpkin made with one of the
stamps from the Pumpkin Harvest set
stamped on shrink plastic to fit with the tree.
I stamped it on clear shrink plastic because the
orange from the background shines through.
Little yellowgemstones for the cat's eyes.
On the inside I also cut the cat and this
way the purple of the card comes through.
Thank you for looking!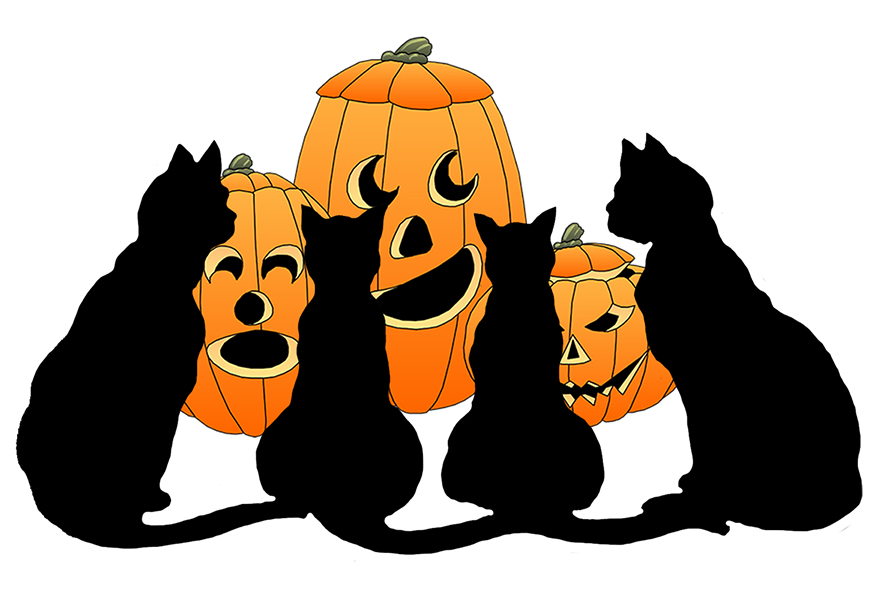 Have a creative day!