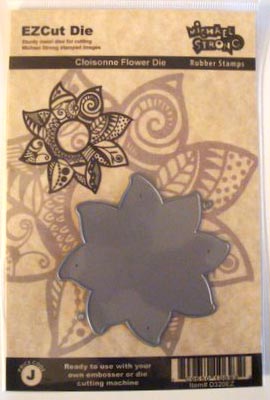 What else can you do with dies,
They have these little holes (that you need
to align the stamp) and that doesn't look
nice after cutting.
So have a look at these ideas.
You need a card, a pannel (yellow) and the white paper
is for cutting the die (of course you can use any
color you like). Then a piece of colored scrap paper
or paper you have made for backgrounds,but never used.
Take your white paper and cut to size. The take the flower die.
Make sure you have the dots horizontalon the card.
When finished cutting, stamp the sentiment
you want for your card.
Add the piece of scrap behind the opening.
Now add some extra holes around the border
of the card. Take a ribbon of your choice
and pull this through the whole ending at
the bottom with a bow.
And here is the finished card.
Now for the inside of the card
I used the matching mini-flower stamp and
a multi-colored inkpad.
Here the finished inside of the card.
Now Mike has more dies to play with!
How about the heart for Valenine?
The little hards on the ribbon are done
with a paper punch.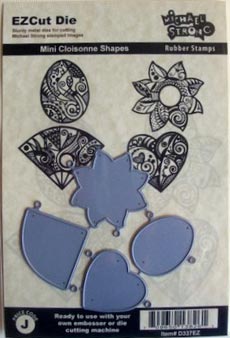 For this card i used the mini heart that comes in a package
with the mini flower, fan and easter egg.
Here the inside of the card.
Hope I gave you some inspiration today.
Have a creative day!