Today i want to share some oriental cards with you
with a new stamping company I discovered.
collection of oriental stamps. On top you see the dragon kimono
stamp with an irisfolded fan behind it.
If you like the fan, here is the template:
Just click and save it to your computer for personal use.
The second card is done with the
which you can find in the Feb March 2013 Newsletter.
The stamps and the sentiment are all from Art Neko.
Thanks for looking!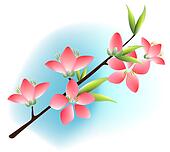 Have a creative day!