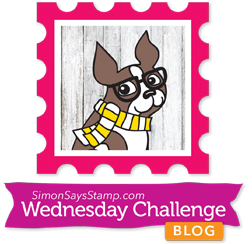 If there is a challenge i can make
one of my coffee cards, I join.
This week it is food and/or drink at the
And this piece of background is left over
frommy shaving cream technique at the
Doesn't it look ready to make into
a coffee card?
shaving cream technique
HERE
.
I first took an embossing folder with coffee splats
and after putting it through the cuttlebug, I added
some dark brown ink to the spots.
I cut this coffee cupwith a quickutz die
and added the sentiment with letter stamps.
Here you see the finished card.
All papers are Club Scrap Cantina
and the little spoon is a Mocha Java stamp
on shrink plastic.
Here a close up of the stamped cup.
If you click on the picture you see an even larger
picture. The cute yellow button is a brad
that came with the Club Scrap Cantina kit.
See you tomorrow for my 4th card
with one of the shaving cream backgrounds.
Have a creative day!