I cannot stop playing.
You find all the images
HERE
.
For this first card I use the sentiment,that I had printed
before, but now for a totally different card.
I go vintage style this time.
The candles I made with my quickuts. Rememberthe time
before all the dies and the bigshot?!! I have this fun set
with dreidel, david star and candles with candle holder.
On top of the candles I glued a metal flame.The 8 is a
metal number out of a Tim Holtz number package.
I embossed it with copper to fit the style of the card.
Why the *8"? It is because Hanukkah last for 8 days.
A bit of left over background paper also decorated the
inside of my card with dreidles cut out also with the quickutz.
You may wonder: what are those dreidels used for?
This little toy is used for a game and each side has a
Hebrew letter and means something. If you are
intrigued, you can read all about it
HERE
.
The 2nd card also has this vintage style
and a bit more gold on the background.I have
lotof these block of design paper and I try to
use them,fori promised myself not to buy more.
Now for the candles on the image Iused an embossing
pen en embossed the candles with white embossing powder.
This gives it a real candle-like look. The flames have been
colored with pencil.
These dreidels are also images from Create with TLC
and colored with penciland taped to these tickets with
foam tape. These tickets are a die fromTim Holtz.
A little rubber stamping on the background to give the
ticket more depth.
Also here inside the card a little left over paper
from the front for decorating the inside of the card.
Thank you for looking.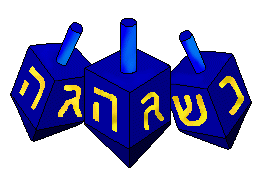 Have a creative day!