For today i play with a mixed media blog called
and they have Spring around the corner.
This is my Spring card with another fun stencil technique
A technique with stencils and gelatos.
Thanks for the inspiration Roni!
The stencil and papers I use for this card are from
So for this technique you rub some of the colors
of your choice onto the stencil.
Then i took the texture paste and rubbed it over the
stencil. Now it takes the color of the gelatos into the
paste and colors it randomly.
This is how it looks with the stencil stil there in place.
and this is how it looks when the stencil is out.
I wanted to give it a little more color
and added some orange dylusion spray
and some gold glimmer mist for the bling.
Now onto the stamping: I got my new distress crayons and
wanted to try stamping with them. You wet the stamp and color
the stamp with it and stamp.
Here are a few of the images I stamped, because
I am going tolayer the flower on the card.
I cut out 3 flowers for this and some foam tape in between.
Here another close up of the center of the card.
The flower and the sentiment are from the
Thank you for looking!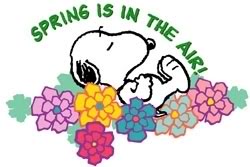 Have a creative day!